User-generated content, also known as consumer-generated content, is defined as content related to a brand that is created by someone who's not an official brand representative or ambassador of your business.
This type of content includes a variety of different things such as reviews, forums, videos, social media updates, and other forms of content created by consumers on social media platforms. User-Generated Content allows a brand's audience to create authentic pieces of content that others can review through a more organic and trustworthy approach.
As consumers becoming more knowledgeable of the marketing strategies used to target them, they are now looking for more authentic and trustworthy approaches when looking to purchase a product or service. According to the State of User-Generated Content 2021, 93% of marketers agree that consumers trust content created by consumers more than content created by brands.
Ultimately, UGC is the content strategy by which people trust the opinions and views of others through the different pieces of content that have been created. Word of Mouth Marketing and UGC are similar in which consumers trust other consumers and will use the insight and opinions of others when thinking of approaching a new brand or business; only user-generated content uses visual pieces of consumer content.
One of Life of a Marketing Girl's favorite brands utilising User-Generated Content (UGC) is Depop.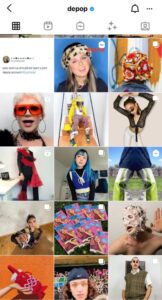 Depop is the second-hand clothing shopping marketplace that allows individuals to buy and sell their items through the mobile application. With Depop being all about wanting to resell your used clothing, the sellers must take photos, videos, and other forms of content in order to appeal to consumers and persuade them into purchasing from the seller. User-Generated Content is at the core of this business' unique selling points and allows creative freedom for all of its consumers. As of 2021, Depop's Instagram account has over seven-hundred thousand followers and four thousand posts that feature content created by its consumers. Depop's use of UGC on its Instagram includes reels, Tik Toks, Instagram Stories, Photos, and YouTube videos.
 This allows other consumers to find different shops on the mobile application, how to style the second-hand clothing, as well as showcasing their variety of consumers from different backgrounds and all over the world. User-Generated Content allows people to fall in love with your brand or business through organic content created by your loyal customers.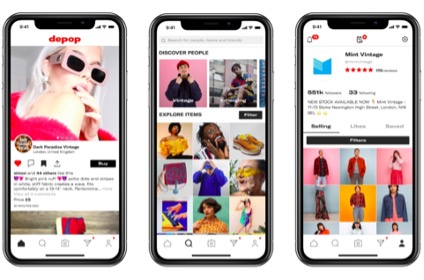 So, What Are the Benefits of User-Generated Content for My Brand or Business? 
1. An Abundance of Content
User-Generated Content helps with having a variety different content. With the consumer's consent, you'll have access to reposts their reviews, TikToks, Reels, YouTube videos, and other forms content in order to build your brand's social media or main platform where consumers can reach you. This variety of content will help minimize the headache of constantly having to create unique content daily in order to keep your audience intrigued.
2. Reaching A Wider Audience
With consumers taking the reins in content creation, you'll have access to these individual consumer's niche audiences which allows you in turn to reach a variety of different consumers. Just as larger-scale influencers have the power to reach a wide audience, smaller influencers (also known as micro-influencers) have the ability to help you reach even more niche audiences. Micro-influencers build a following organically and their small following allows them to build stronger relationships and gain consumer trust through their content. Utilizing both of these types of influencers content as well as your normal consumer's content will allow you to reach a wider audience and gain a strong following.
3. Showcase Loyal Customers Experience
Brand loyalty is an important aspect that consumers look for when viewing a brand or business' content. Utilizing UGC, new consumers are showcased the brand's biggest fans and loyal customers. More than likely these consumers created content in favour of the brand and are inspiring others to try the products or service. Showcasing the positive customer experiences and customer loyalty is bound to attract new consumers!